Where The Veil is Thin
These are not your daughters faerie stories…
Around the world, there are tales of creatures that live in mist or shadow, hidden from humans by only the slightest veil. In Where the Veil Is Thin, these creatures step into the light. Some are small and harmless. Some are  bizarre mirrors of this world. Some have hidden motives, while others seek justice against humans who have wronged them. 
Where the Veil is Thin, An Anthology of Faerie Stories,
In  these pages, you will meet blood-sucking tooth fairies and gentle boo hags, souls who find new shapes after death and changelings seeking a way to fit into either world. You will cross the veil—but be careful that you remember the way back.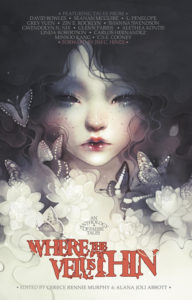 Unbitten
What does an ancient vampire wish for? Sunshine on her face, bathing in a babbling brook, or even surfing the internet with impunity? All impossibilities for the undead. But what if there were a loop hole? There's no greater gift than to have loyal family still trying to pull you out of the grave after 200 years!
Amanda Hunt is a virgin vampire with a genetic blood disorder.  Bitten 200 years ago and almost made Undead. But, she finds a loop hole that can save her from fully transforming.  Revealed by decades of research with the help of her descendants. This secret may allow her to defeat the vampire prince who made her what she is today.
Lord Anton Kuryk couldn't finish the job on Amanda two centuries ago, or on her 5th great grand-niece, Wynter, in the present.
Read how these cousins up-end the Familia Vampyre in this twisted yarn of Bioscience and folklore for a modern gothic Halloween treat.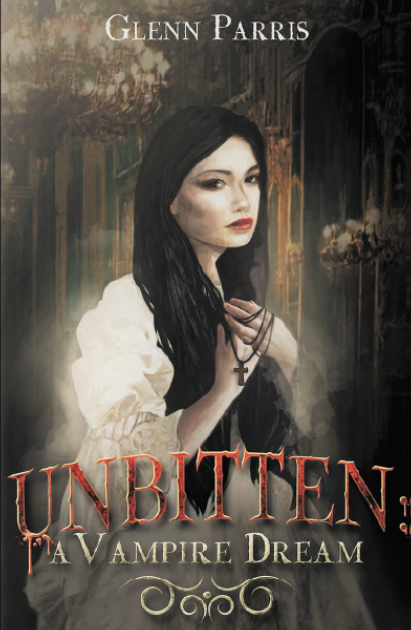 The Tooth Faeries:  Quest for Tear Haven
There's nothing as cute as a smiley kid missing a troublesome tooth. Of course, we all know by what magic this; it's the tooth fairies. In exchange for that bloody prize, they offer a shiny coin. How sweet. But what awful things become of that trophy wheedled from a child's jaw in the dark of night?
Shudder the notion. Little Shanny Prentis has got a gem of a tooth wiggling behind her cheek. To a band of tooth fairies, that treasure rocking in her gums is more precious than gold, yet beyond reach. She just won't open her mouth! Raz and his fae friends only have until dawn to claim their reward. After all, they're just little vampires.