What is Afrofuturism?
Afrofuturism is the music, literature, and art that contains elements of science fiction, fantasy, magical realism, historical fiction, Afrocentricity, and non-Western belief systems as informed by the Black experience.
Afrofuturism is a cultural aesthetic.
It is a philosophy of science and history exploring the ongoing intersection of African diaspora culture with technology.  The term was coined by Mark Dery in 1993 and explored in the late 1990s through conversations led by Alondra Nelson.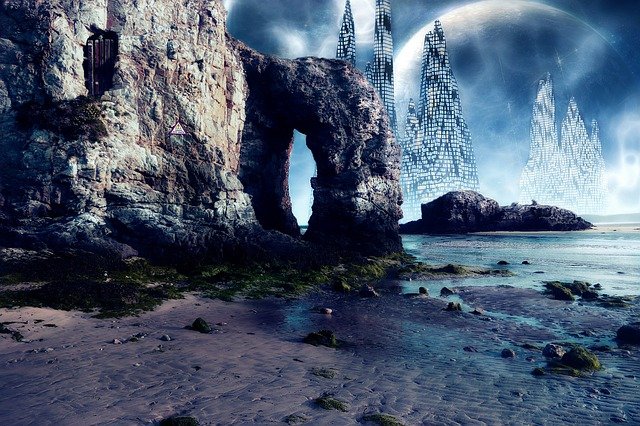 For those not familiar with the term,  diaspora refers to a population of people outside of their original geographic homeland.  Usually, and historically, this dispersion was forced upon them.  While in our modern era, the movement is usually voluntary, the African diaspora is rooted in the colonization of Africa and the enslavement of Africans and the movement of them and their descendants to various parts of the world.
Interest in Afrofuturism continues to gain momentum as epitomized by the worldwide success of the movie Black Panther and the world of Wakanda, making tangible the idea that representation matters.  Afrofuturism as a literary and musical movement that explores Black identity, culture and struggles through the lens of science fiction is an area where Glenn Parris' works shine.
Dr. Glenn Parris is a self-described, and lifelong, sci-fi nerd.  His interest in the topic began as a tween, before the term Afrofuturism was coined.   As a graduate of The Bronx High School for Science, (other alumni include Samuel R. Delany, and Neil de Grasse Tyson) he was in the right spot to have that interest encouraged.   Dr. Parris encompasses his own dichotomy of Board Certified Internal Medicine and Rheumatology physician by day, incorporating that scientific outlook into his creative works.  Parris writes in the genres of sci-fi, fantasy, and medical mystery.
As one of the too few African-American men practicing medicine, his unique perspective makes the stories he writes compelling, and an engaging speaker on the topic.
Glenn Parris recently was a Guest Columnist for Narrative Paths Journal where he wrote about his interest in Sci-Fi, Afrofuturism, and his journey as an author.