The Renaissance of Aspirin (Jack Wheaton Mystery)
The Renaissance of Aspirin ain't about aspirin!
This is the story of Anita Thomas and Jack Wheaton, two young doctors unwittingly in possession of a designer antibody for the treatment of fibromyalgia syndrome. The new drug is effective but dangerously flawed. The problem is Anita Thomas has developed a cheap, safe alternative agent. Naturally, after the expenditure of a fortune in development, the drug manufacturers are not at all pleased with her.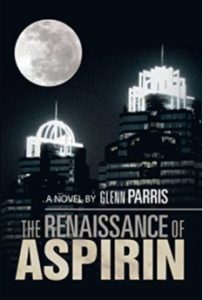 The pieces unfold, as we follow Anita and Jack from beautiful upscale midtown to the seedier downtown counterparts of Boston and Atlanta overshadowed by deadly stalkers and embellished by amorous often comically frustrating misadventures.
The Renaissance of Aspirin is peppered with industrial espionage, suspense, and passion as the chase is on for the first cure for fibromyalgia. Entangled with colorful comrades such as Dasher Clay; Stormi Seales and Khandi Barr in their camp, Anita and Jack barely keep ahead of the treacherous cabal of nemeses; Luciana Velasquez and Jason Brasil led by the ber-villain, Orson Quirk.
Paced in the tradition of The Pelican Brief, Coma, or a contemporary Maltese Falcon, The Renaissance of Aspirin is both plot and character-driven with a ly credible McGuffin at its core. These complex characters are funny, mean, desperate, lonely and at the same time very humanly imperfect. Readers will find their prickly exploits thoroughly entertaining.